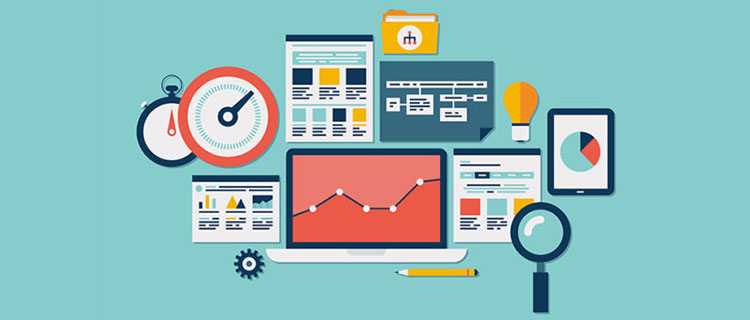 New year, new SEO strategy!
In our constantly-changing industry, the key to success is always staying one step ahead of the competition. To accomplish this, your SEO strategy has to be fluid, allowing for adjustments as search engines evolve. 2017 is already shaping up to be an interesting year in the tech arena – here's your sneak peek at the 4 unexpected SEO trends that will dominate the next 12 months:
1. A Shift to Mobile-First
Yes, optimizing your desktop site is critical but, if you really want to get a leg up on your competitors, it's time to concentrate on mobile-first optimization. We have an entire generation that spends more time browsing their phones than they do surfing the web and Google has certainly noticed. Already, the search engine has shifted to favor Accelerated Mobile Pages (AMPs) that are designed for almost-instant loading. Take advantage of this preferential treatment and earn AMP status ASAP.
2. The End of Fluff Content
For a time, content-marketing efforts were focused on creating bite-sized pieces and photo-heavy content. But, as the market became saturated, consumers started wanting more. Stand out from the hoards of listicles and pivot your digital strategy to craft more comprehensive content that provides your readers with actual value.
3. Personal Branding Trumps Corporate Branding
We've always been told to separate business from personal but, when it comes to branding, focusing on your personal brand may be key to your company's success. Already, a memorable personal brand is invaluable for securing guest posts and backlinks but, as social platforms refine their algorithms, we're seeing that they hold far more value. In an effort to drive sponsored posts, Facebook and other social networks have altered their algorithms to favor individual content over branded posts. Take advantage of this change by prioritizing your personal brand.
4. Digital Assistants Will Shape Keywords
Personal digital assistants are quickly becoming a common household fixture. Systems like Amazon's Alexa and Apple's Siri are making our lives more simple and allow us to verbally search for information. As these tools gain popularity, we're seeing an increased number of conversational searches and diversification of context. These conversational queries will quickly shape keywords and open up new ranking opportunities.
This year is already shaping up to be as exciting and surprising as the past few have been. Staying on top of the latest SEO trends is one of the best ways to get ahead of the competition so start strengthening your strategy now to take advantage of the trends of the future. For the latest news and SEO updates, sign up for our newsletter!